The fashion production platform will soon be more
Coming Back, better than ever, in Q1 2023
Early Bird Subscription Offer for Brands

50% OFF the Annual Subscription*
Original price: €348
You pay: €174 + VAT

*No more different subscription fees. Just one universal plan with everything you need.
**If you are a manufacturer or a supplier, find your offer by scrolling to the bottom of the page!
Bringing new features redesigned to take your brand to the level you want.

Create products and variants with agility, then organize them into collections.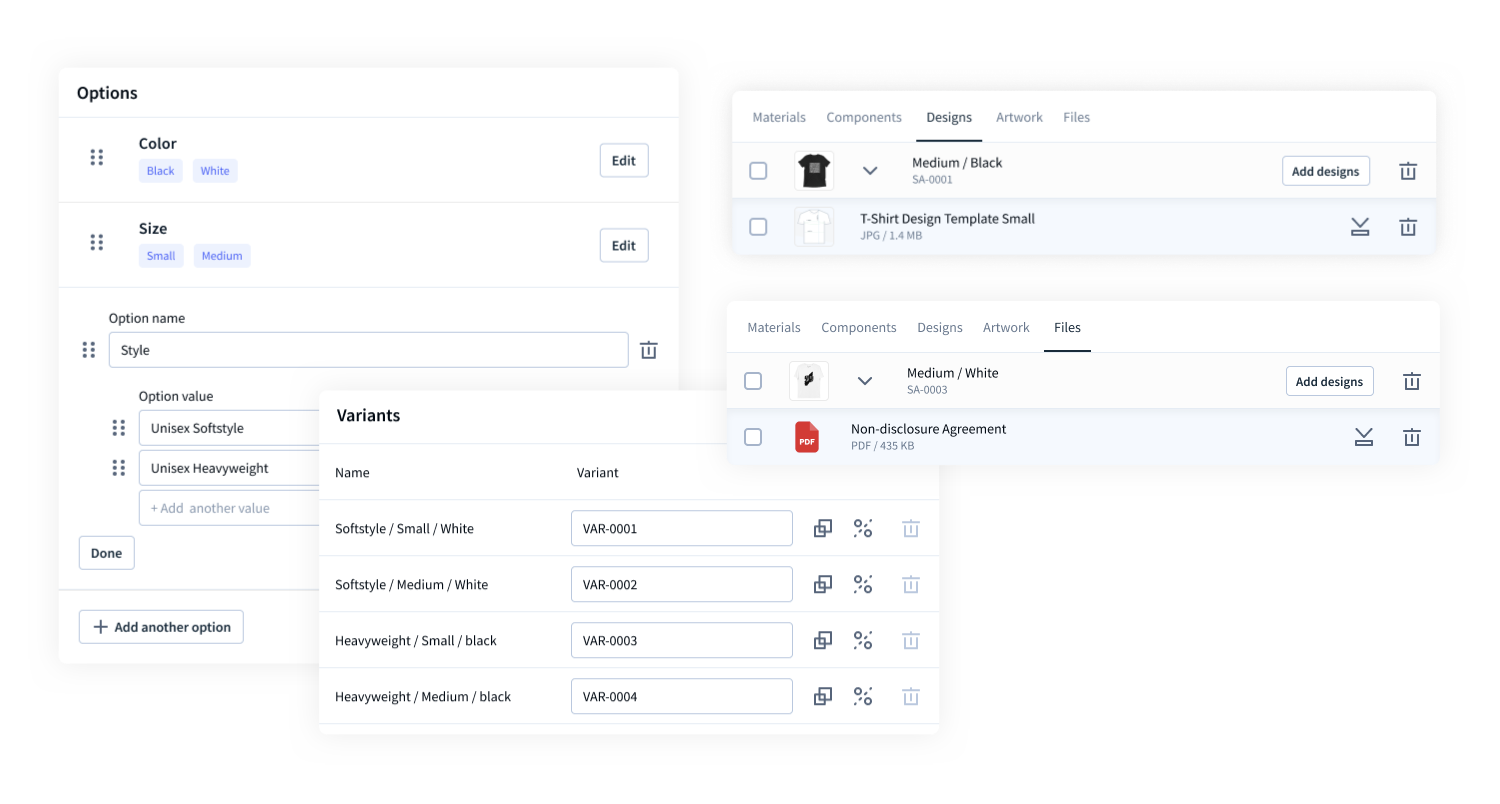 Quickly add materials and components to your products from a curated library of suppliers.

Customize even more by adding your own

materials

and components to your products.

Compose and communicate draft orders, then negotiate prices and deadlines.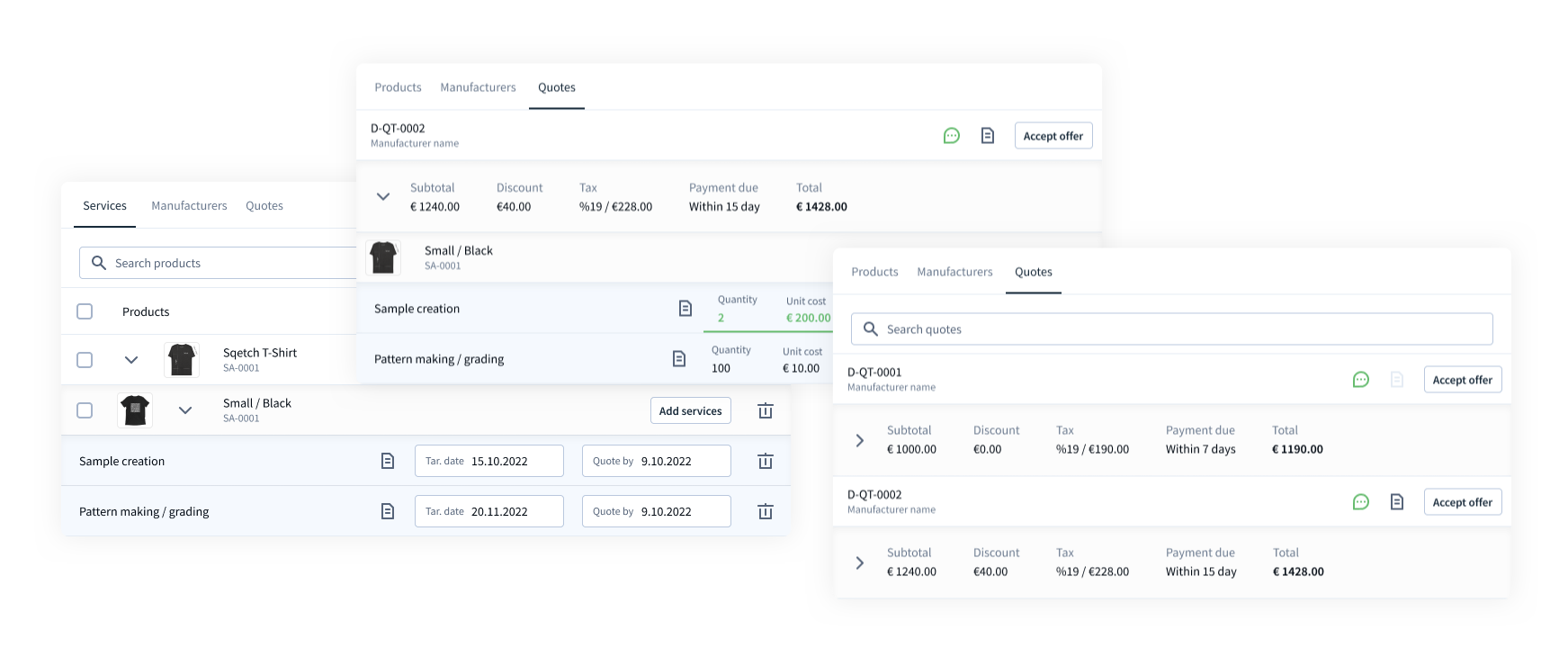 Get matched to ideal manufacturers, and also invite your own to your draft orders.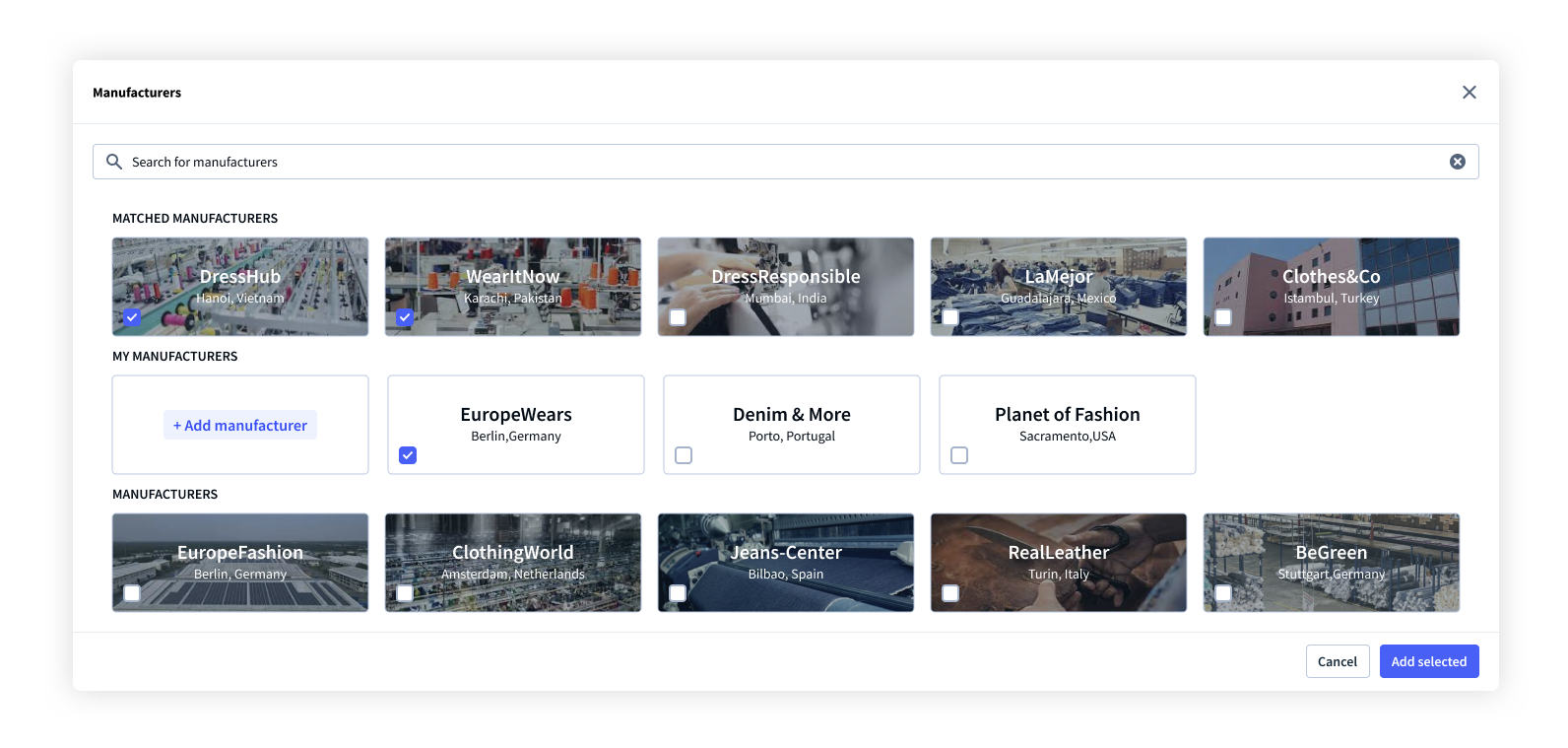 Frequently Asked Questions
If we had to answer it in one sentence: we built the new Sqetch to be the most useful online platform for fashion production available.
Everyone who has ever tried creating fashion knows that getting ideas from the drawing desk into the market is a long endeavour of courage. Finding the right manufacturers, suppliers, and service providers to set-up a supply chain that meets each need can be a tiresome, drawn out and expensive process, rooted in an enourmous and disconnected worldwide industry.

It was from the ambitious intent to bridge this disconnection that Sqetch was born in Berlin. We have been working to bring together fashion players from all corners of the world in order to overcome these obstacles of production and create more efficient pathways for the fashion industry as a whole.
Throughout our journey, we have made many strides towards that goal, and among those natural hits and misses of any worthwhile search, we learned a lot.
For the last five years we have gathered those learnings, grown our team, and developed a new and improved Sqetch equipped to take that mission further!
Now, we want to make it as easy as possible for anyone, and we really do mean anyone, to roll out their fashion design ideas by providing a beautiful and (very) time-saving way of turning projects into products.
If you're an individual or a company looking into beginning, continuing or expanding a process of fashion production, then it's likely for you.

We have designed Sqetch for individual designers, startups and established brands alike. You can be planning your next fashion line or a one-off product launch and find within it a diverse set of solutions.

Sqetch is made to be your digital workspace for product management, complete with a portal to a global network of manufacturers and suppliers, as well as the channel of communication between all stakeholders involved in every project you begin.
When does my Early Bird Offer subscription start?
The subscription that is purchased during the Early Bird Offer period will only start counting from the date the new Sqetch goes live in Q1 2023.
What happens if I unsubscribe after I have purchased the Early Bird Offer?
The Early Bird Offer is a one time only offer for a 12 month subscription. If you decide to unsubscribe, the promotional price will no longer be available for a new purchase.
Can I get a refund if I unsubscribe from the Early Bird Offer?
Of course. You have 30 days after the launch of the new Sqetch to request a total refund if you decide that it is not for you. Once that first month expires you can no longer request a refund, so once Sqetch goes live, get in, get producing and check it out!
What if I don't find a manufacturer for me with Sqetch?
Sqetch works closely with a diverse network of excellent manufacturers, based in many different regions, and will be creating more access to new ones every week. Your subscription also includes our professional consulting to help you find an ideal manufacturer, plus the possibility of adding your own partners to the platform.

50% OFF the Annual Subscription
Original price: €348
You pay: €174 + VAT