From product to supply chain management, cloud based solution.
Manage your fashion products and variants with time-saving ease.
Create products and variants with agility and organize them into collections
Upload and share tech packs, contracts, images and documents with your manufacturers
Download guides, templates, and other useful resources
Add materials & components to your products,
Search materials and components from a Sqetch curated supplier's marketplace
Source materials from your own suppliers and conveniently add them to your products
and add services to your draft orders.
Add your production requirements from a list of pre-defined services, or define your own
Collaborate with stakeholders and manage orders.
Invite your own manufacturers to your draft orders
Collaboratively communicate and manage your orders with manufacturers and suppliers
Generate purchase orders and receive invoices
Pay manufacturers and suppliers directly – with no commission fees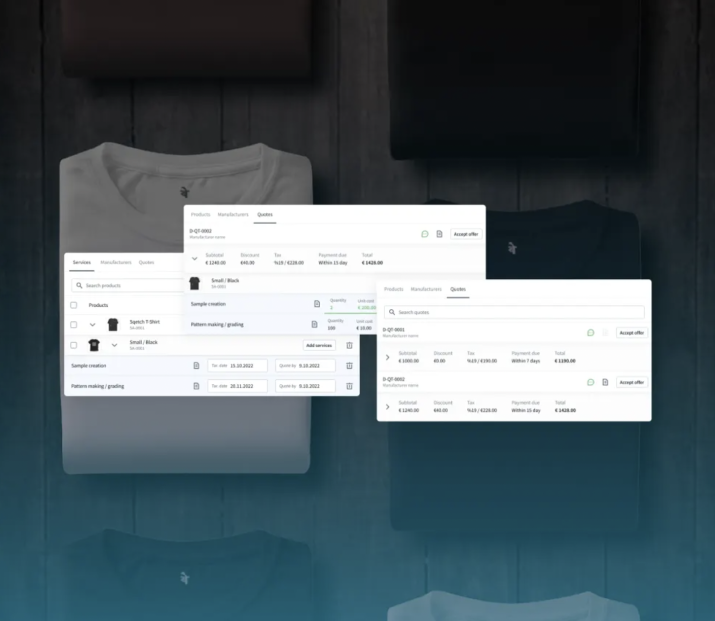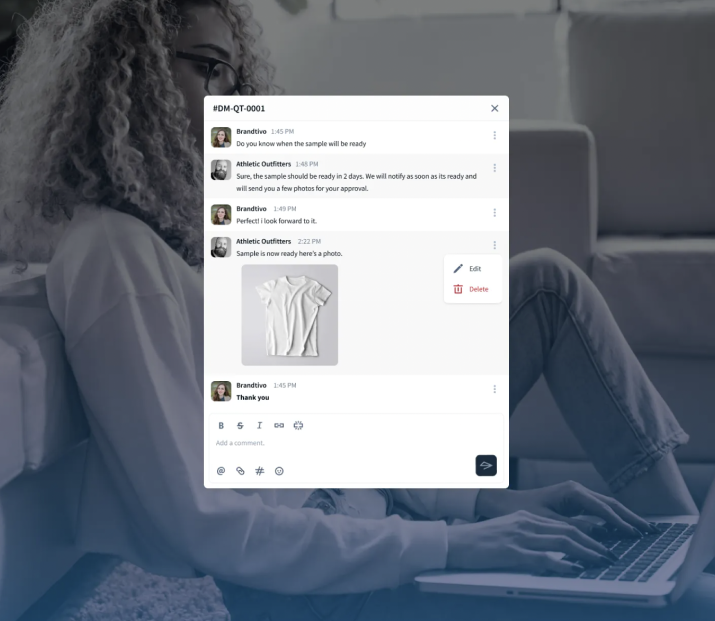 All with real-time communication and document sharing, in a single, centralized place.
Chat with your manufacturers and suppliers throughout your draft order creation
Negotiate prices, agree on production details and delivery deadlines
Gain transparency across your supply chain
Build More Power for Your Brand
Whether you're planning your next fashion collection or a one-off product launch, we're here to facilitate your experience. You'll have access to a diverse set of solutions in one single place: from managing products and creating orders, to communicating with your suppliers and collaborating with stakeholders. We provide you with a digital workspace tailored to increase your productivity.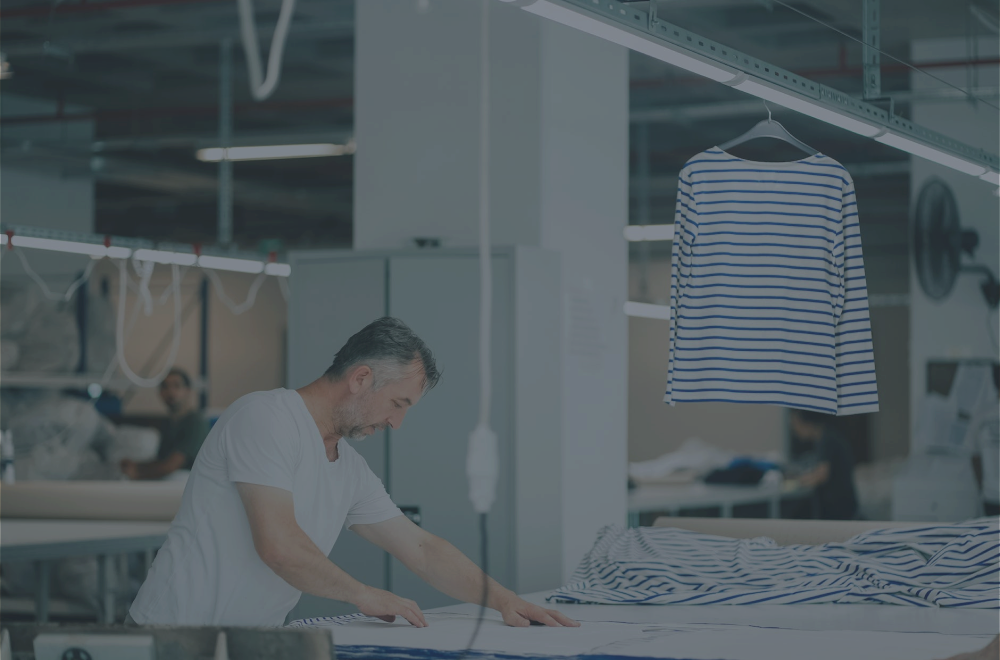 Are you a Manufacturer?
Discover a new channel for client acquisition and streamline your order management processes. Expand your reach at a global scale, connect with new brands looking for supply-chains, and maximize your operation's efficiency.
Learn More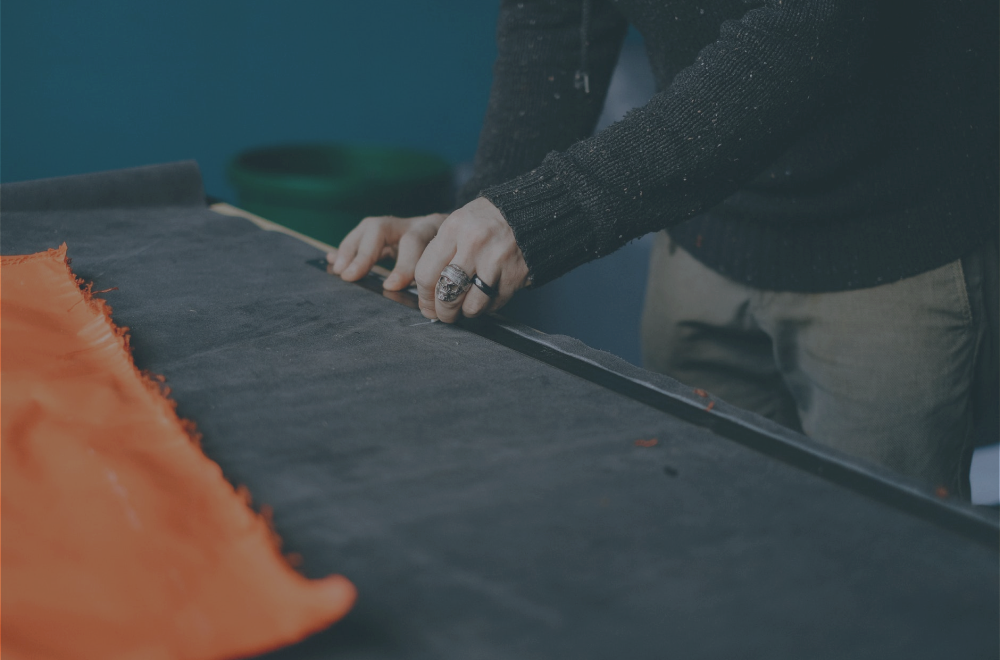 Are you a Supplier?
Showcase your materials and components in our marketplace. Sell directly to a worldwide audience of fashion brands, gain exposure for your business, create a relationship with new clients, and be part of a vibrant digital community.
Learn More
Did you know we do more than tech?
The Sqetch Platform has its roots in our longstanding history as an agency providing expertise in fashion production and matchmaking. We've been offering consultancy and project management services in sustainable fashion production implementations, supply chain sourcing, and industry events, for almost a decade. And we love this work!

You can find out more about our phygital activities on: Agency Services