Offer your services and receive unlimited orders
Create a beautiful profile and showcase your services to brands worldwide

Offer customizable services tailored to your clients' specific needs

Collaborate, discuss and negotiate with your orders with brands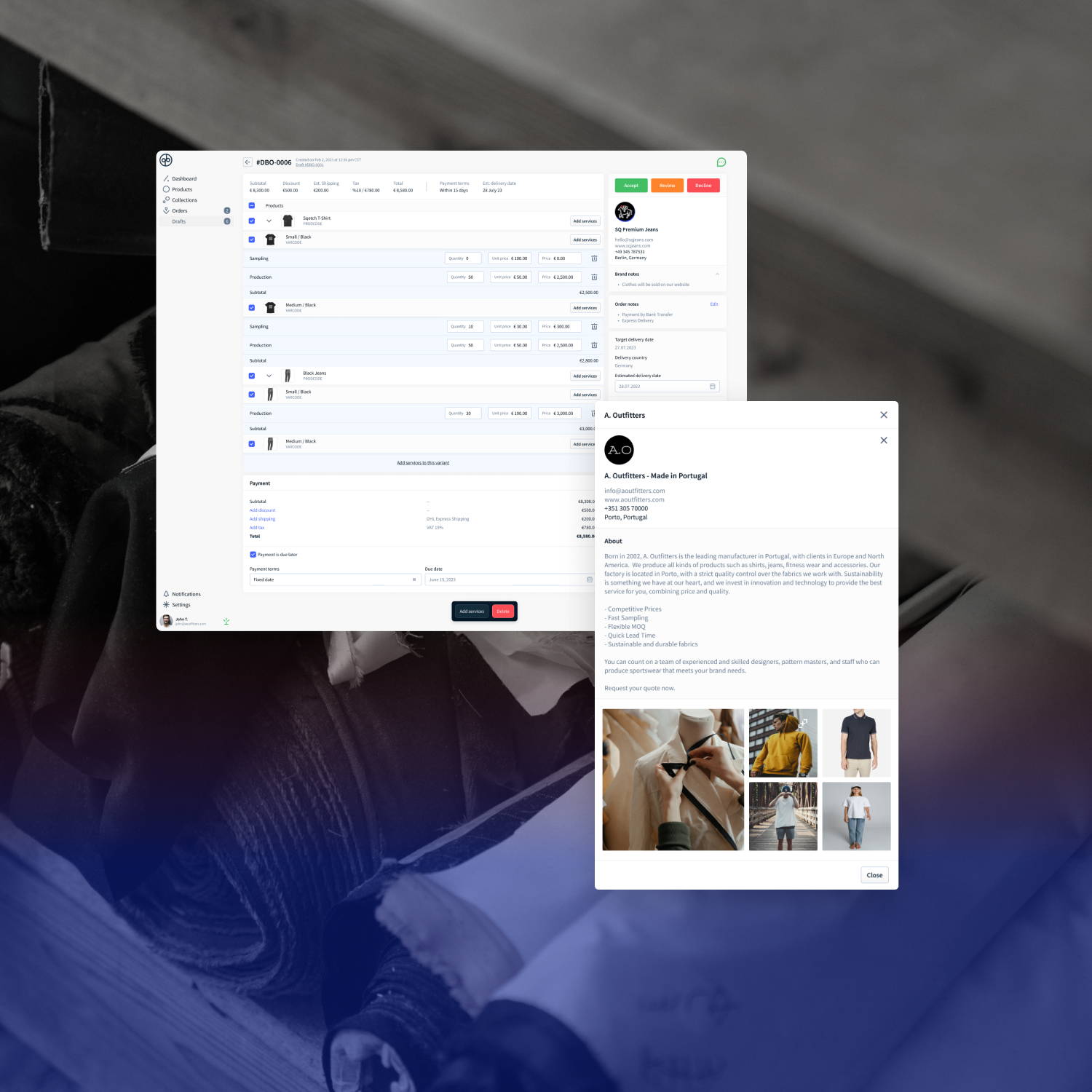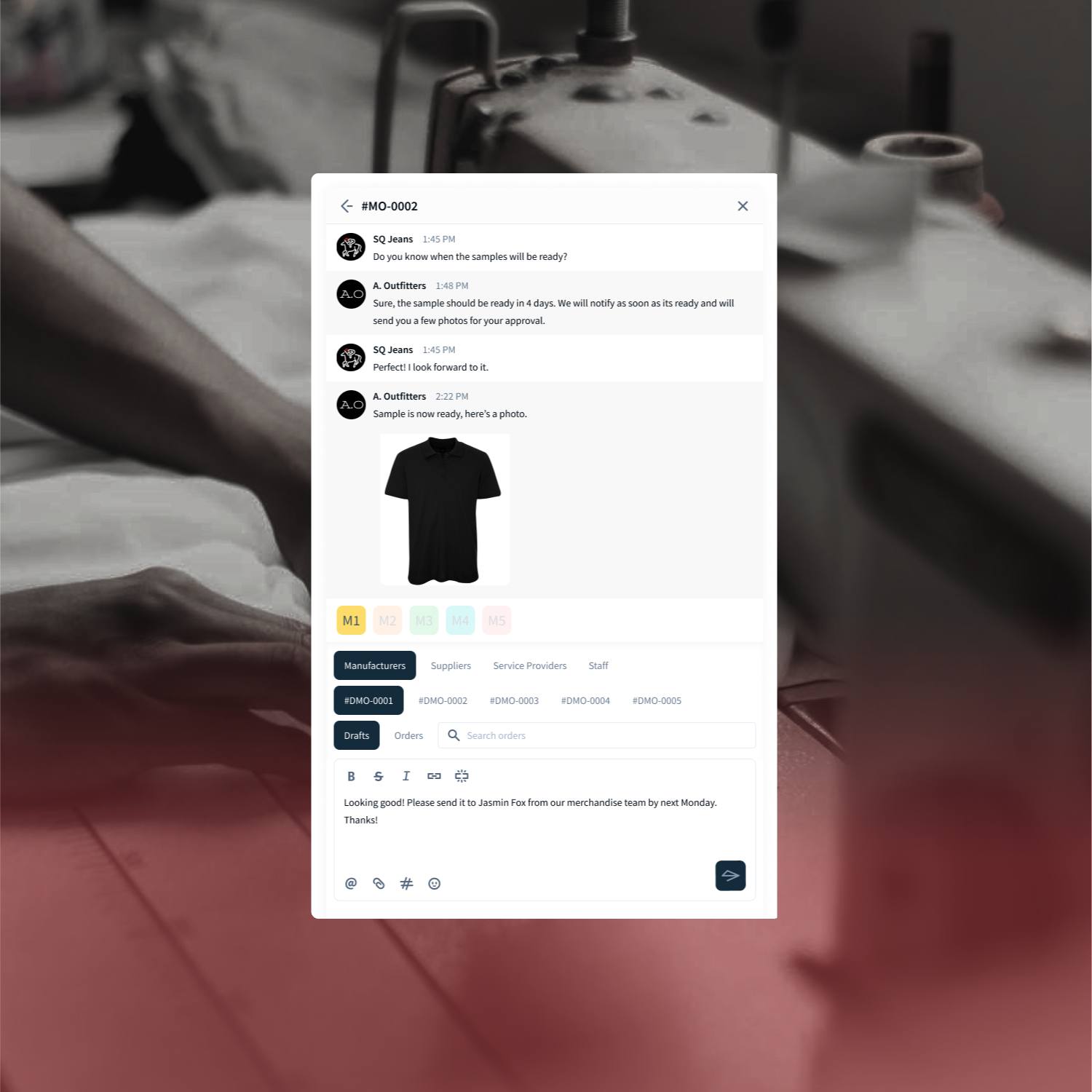 Enhance your orders' communication and file sharing
Chat and share contracts, images, and documents with your brands

Negotiate prices, agree on production details and delivery deadlines.
Gain transparency across your supply chain.
Manage orders, issue invoices, and receive payment directly
Update the production status of each product in your order

Issue invoices and g

et paid by brands directly, with no commission fees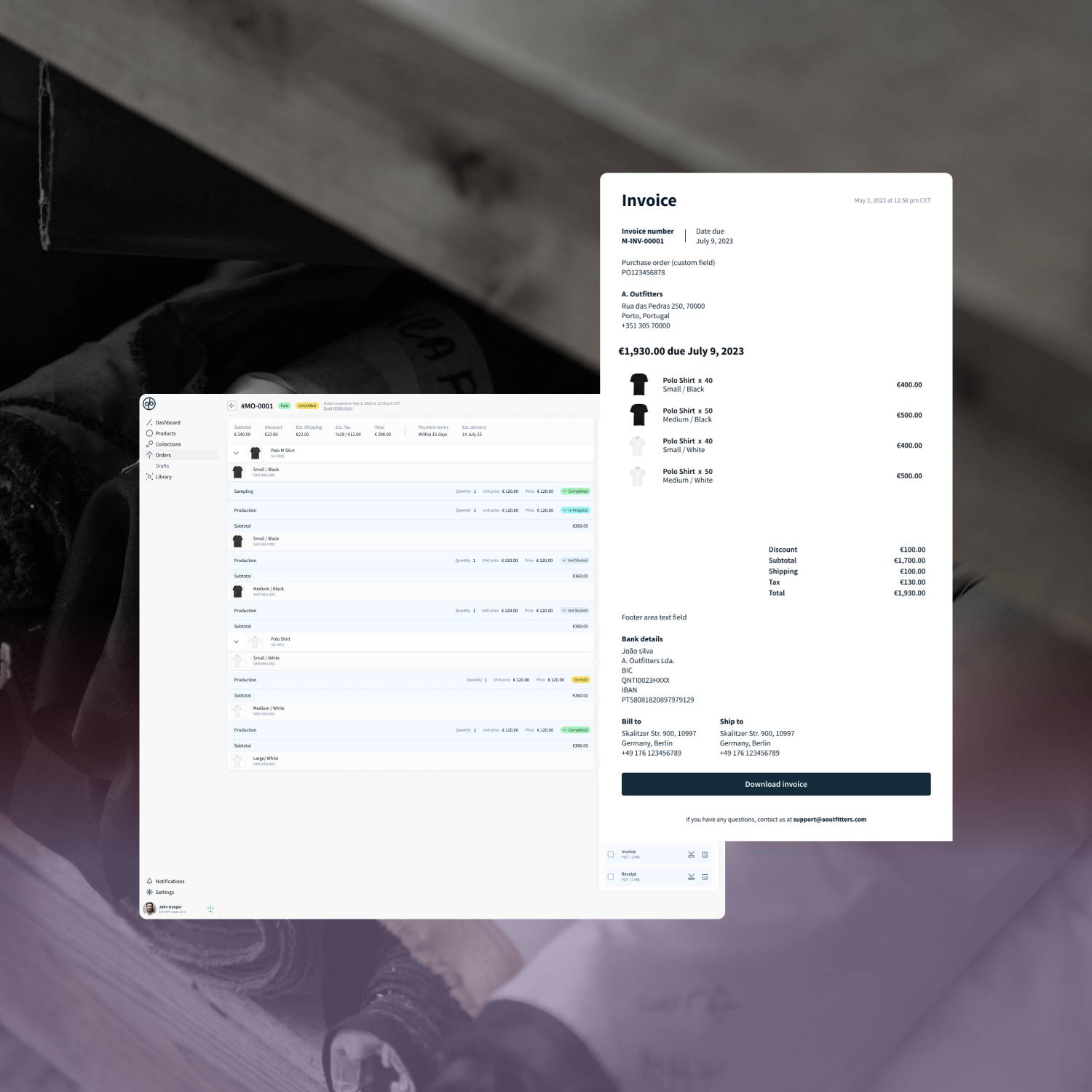 Unleash your full business potential

Our goal is to bring together fashion players from all corners of the world to overcome the obstacles to production that have been rooted in an enormous but disconnected industry, and create more efficient pathways for the future of fashion as a whole.

Pricing
€49 /month or
€490 /year - Save €98 (2 months free)
*Try Sqetch: 90-day free trial
Features & Benefits

Unlimited products
Unlimited draft orders
Unlimited RFQs.
Innovative messaging.
Built-in materials and components marketplace
1 Staff account (For now).
Premium customer support
Basic reporting