A Quick Look at 2022 and What's to Come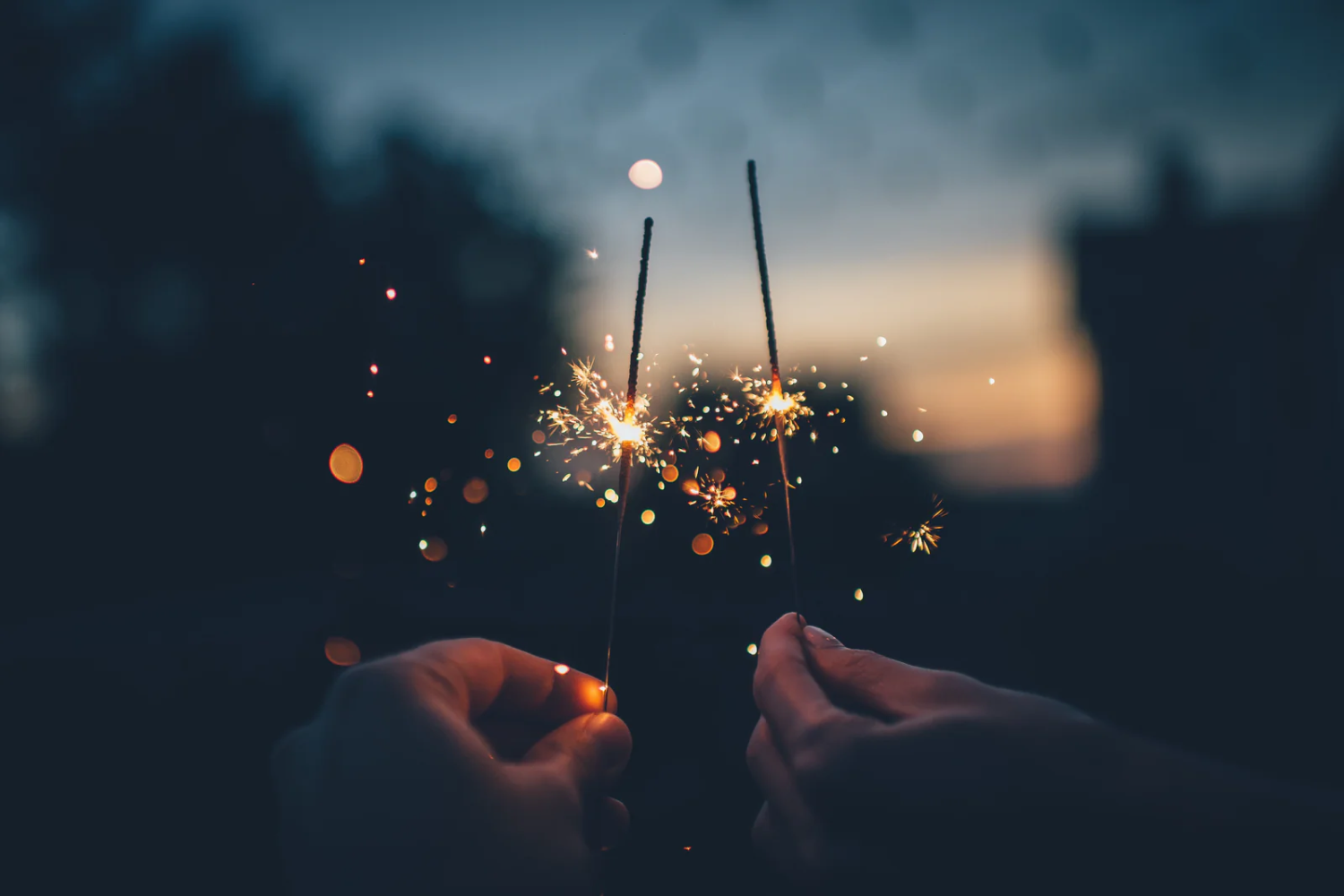 Dear Sqetch Community, 
Happy end of the year! 2022 was marked by environmental, social, and economic challenges that are impacting supply chains, consumer needs, and legislative initiatives. This global transformation also creates momentum for change. We know that dealing with difficult moments isn't an easy task, but resilience is fundamental. 
Do you know that you can positively influence others and change reality just by the way you look at things? Looking from a more promising angle and starting to see opportunities in challenging times makes all the difference. 
Make time for self-reflection and think about how we can create impacts that matter. We have the brilliant ability to adapt, so let's use this gift to our advantage. As incredible as it is, human creativity can be a powerful tool for self-reinvention. 
"The best possible way to prepare for tomorrow is to concentrate with all your intelligence, all your enthusiasm, on doing today's work superbly today." – Dale Carnegie
It's also crucial to be aware of the changes occurring all around us. If you are part of the industry, rely on data, market analysis, and up-to-date research to create strategies and solutions that apply to different scenarios that may affect you.  And here are some market insights that can support your journey. 
We at Sqetch are collaborators by heart, curious learners, and bold innovators—we roll up our sleeves, so you can benefit from the digital transformation of our industry. We've been working intensively in research and development cooperation on topics such as circular materials and sustainability assessment. Achieving your business goals is what matters to us, and you can count on Sqetch for that.
To celebrate 2022 and a new start, we created a recap to summarize what we've been up to and the exciting things to come. 
New Sqetch in the making
Our mission
Everyone who has ever tried creating fashion, knows how challenging it can be to get ideas from the drawing desk to the market. Finding the right manufacturers and suppliers to set up a supply chain can be a tiresome, drawn-out, and expensive process, rooted in an enormous but disconnected industry.
Sqetch was born out of the ambition to remove the hurdles of fashion sourcing and production, increasing accessibility and connection to everyone who aspires to great design ideas and better business opportunities.
Looking into the future
Our year was defined by learning, planning, and acting. Sqetch has been rolling out a complete overhaul of its system: we heard our customers' feedback and combined it with our observations of the "always-evolving" fashion market and the latest advances in tech. 
Through our learning, and experience, we realized that an impactful change was needed. Soon, what began as an update of our features became a wholly new and robust digital product and company identity. This new version of Sqetch contains everything we have offered until now—in many better ways.
We launched our new website in November, making linguistic and aesthetic changes to reflect the new us and the message we want to convey. Also, it's our tool to communicate the features and benefits of the platform and memberships.
Inform • Inspire • Learn
Introducing… Loom: Sqetch's new blog space made to smarten and promote good fashion knowledge. It's our archive of articles, written and curated.  Visit Loom for event recaps, tutorials, and industry news. 
Completely refurbished, the Sqetch e-learning shop is the right place if you are working on product development, looking to improve your sustainable performance, building a new brand, or aiming to optimize your supply network. You'll find professional-grade tech packs and online training materials (including free ones), tailored to provide more solutions to your scaling wishes.
What to expect
On our new platform, we aim to provide a unique user experience through powerful features that can be useful for everyone. To achieve this, the memberships assigned to manufacturers and brands have been unified to help them understand the benefits for their businesses and quickly get started. 
As suppliers are essential players in the production process, we are introducing a much better way for them to communicate and offer materials and components to brands exactly where and when they need them. The new space enables suppliers to sell their goods in a marketplace that brands can access with a few clicks. 
Preview: New Sqetch Platform (Credits: Sqetch)
If we had to describe the platform in one sentence: we built the new Sqetch to be the most useful online platform for fashion production available. Planned for Q1 of 2023, we highlight materials sourcing and libraries, seamless order management, a redesigned dashboard and RFQ process, improved analytics, and much more. 
Preview: New Sqetch Platform (Credits: Sqetch)
You can check out the benefits for your business and enjoy our special early bird offer for newcomers and old friends:
The Sqetch family 
It's not all about design and features; we invested in a dream team. Professional qualification is great, but we also value our beliefs—Sqetch is a big family. 
From time to time, the team gets together for happy hours, dinners, and entertaining activities. Twice a year, we pick a cute place for team-building activities and to recharge our batteries. The idea is to spend time together to align priorities, strategies, and values. Among the activities, we have workshops, brainstorming sessions, report presentations, delicious food, and, of course, fun games. 
Team gatherings (Credits: Sqetch)
Events we love
Times of resilience helped us to broaden our horizons.  The Internet enables us to introduce new modalities of events, breaking down borders and allowing people worldwide to join them wherever they are. Sqetch is honored to take part in workshops, conferences, and webinars that empower industry members to reach goals in business development, sustainability, and professionalization.  
Here we selected some remarkable events of the year so that you can learn more about them, watch videos, and stay in the loop for the upcoming ones.
202030 - The Berlin Fashion Summit 
Sqetch is one of the collaborators of the summit—Germany's most progressive platform for cross-disciplinary discourse and matchmaking between avant-garde creatives, pragmatic researchers, and smart industry stakeholders. 
Sqetch CEO Marte Hentschel with team members of the Summit (Image Credits: 202030 - The Berlin Fashion Summit)
The third edition took place in March 2022, challenging industry professionals to imagine ways in which we can continually push our understanding of sustainability to a new level, creating a holistic and positive impact that helps our planet and each other thrive. Read more.
The fourth edition happened in September 2022, comprising panels, presentations, and interviews that took place and cut to the core of how industry change-makers can build a regenerative future for fashion. The slogan was "connecting progressive minds," and this vision came to life in unprecedented ways. Check out more.
202030_– The Berlin Fashion Summit Recap Full Length_ 09/2022 from studio MM04 on Vimeo. 
Join the fifth edition: it will take place on January 18–19 2023, focusing on "Active Alliances for Positive Fashion." Visit the 202030—The Berlin Fashion Summit website to learn more about the event. 
ISPO Panel - Munich
Sqetch CEO Prof. Marte Hentschel was part of the ISPO panel "Micro-moments delivered the same day: A growth model for the sports industry?" organized by Kornit Digital.  Together with Kornit's Steffen Meiler and Christian Lott of ColorDigital GmbH, she discussed the theme:
"Is it time to radically change the traditional fashion & sports industry business model and create sustainable on-demand offerings focusing on NOW trends to serve the rising wave of GEN Z consumers?"

CEO Marte Hentschel at ISPO Munich (Credits: Sqetch)
Finnish – German Sustainable Textiles Virtual Speed Dating 
We joined forces with Business Finland to host the webinar, "Finnish-German Sustainable Textiles Virtual Speed Dating." Carefully selected innovators from Finland's circular textile ecosystem were matched with leading fashion and textile brands from Germany, including key e-commerce platforms, retail chains, corporate, and workwear brands. Learn more. 
JOIN US: Sqetch is actively taking part in notable events that aim for the transformation of the industry, and you can do it too. Stay in the loop through our social media and newsletter.
MEET: Marte Hentschel, our CEO, and the idealizer and cooperation partner behind the events supported by Sqetch.
Projects we support
We target meaningful impacts by thinking outside the box and aspiring to become much more than a platform. We support multi-stakeholder R&D projects that strive for the transformation of the industry with groundbreaking technology and sustainability methods and tools. Here are some projects in which Sqetch is actively involved 

TRICK 
Fashion faces traceability and transparency issues. Sustainability claims are often misleading or a "greenwashing" issue; plus, counterfeiting has increased enormously in the era of superfast fashion. Technologies like blockchain can be powerful solutions to tackle these challenges and move towards a safer, more transparent, and more circular industry.
We are honored to be a consortium partner in the project for the adoption, tracing, and demonstration of sustainable approaches through a dedicated platform. TRICK project will provide affordable services to support European SMEs and their supply chains for data collection, secured by blockchain. 
Sqetch plays an essential role in spreading the word, as we are responsible for managing the dissemination activities and creating relevant content for the project audience. We also contribute to the ideation, development, and implementation of a community platform, networked manufacturing matchmaking, and production management tool for the pilot project rollout. Furthermore, Sqetch will participate in the definition and implementation of a B2B marketplace.
Stay informed. 
HEREWEAR
According to the Ellen MacArthur Foundation "the EU manufacturing sector could realize net materials cost savings worth up to US 630 billion per annum towards 2025 — stimulating economic activity in the areas of product development, remanufacturing, and refurbishment." This immense opportunity requires a new level of collaboration across the value chain and digital infrastructure like Sqetch to manage material and data flows seamlessly. The HEREWEAR project aims to create a European ecosystem for locally produced circular textiles and clothing made from bio-based resources. 
HW Work Packages Presentation (Credits: Becky Earley, UAL)
Along with the project, Sqetch furthers its commitment to the sustainable growth of the industry. Together, we're developing a networked manufacturing solution that enables manufacturers, suppliers, and brands to go from design to production of garments in bio-based, local, and circular contexts. 
In our journey towards the new platform, we emphasize the importance of our partners in the composition of this network that strives for sustainable development. As much as their visions meet the interests of each business, they base themselves on the same pillar: to bring about a change in the industry that really matters. The plurality and contributions of their experiences complement each other and join forces for a transformation. Learn more about the project and our partners. 
VORN - The Berlin Fashion Hub
Recently launched, Sqetch collaborates on the development and progress of the initiative. VORN is an emerging space in the heart of Berlin. As both a real-world and virtual meeting ground, it offers a space for collaboration on solutions for positive impact within the fashion industry and culture.
Together with VORN, two of its four core programs were launched: "Community Services" and "Innovation Lab." The heart of our community services is the Community Space, a networking platform available to members and tailored to their requirements. It enables the community to network and share knowledge. The Academy Program is part of the "Innovation Lab," in which ten international design talents are working together to conceive and create a phygital and circular fashion capsule collection. The other two programs, "Coworking Space" and "Scaling Program," will be launched with the opening of the physical fashion hub in 2023. 
VORN Academy Kick-off (Credits:VORN)
Interested in becoming a member? Visit the VORN website. 
Cooperation Network Berlin & China (CN-BC) - 关于中国柏林合网
The Chinese market is adding enormous opportunities for fashion businesses, but entering can be a risky move. CN-BC supports new business partnerships between Berlin and China in the green tech, UX, and design industries. Through a series of events and meetups, both in-person and virtual, the project offers entry points into the German and Chinese markets with legal, trade, and intercultural support for businesses, industry experts, and local organizations. The online community platform serves to initiate and develop relationships to identify and realize synergies. The digital tools for video conferences and workshops will be explored to reach a wider audience and promote green business practices at a time of global travel restrictions and climate change.
The project was completed in June 2022 in partnership between the International Design Center Berlin (IDZ) and Sqetch. The platform will remain online, enabling participants to maintain contact beyond the project's duration, encourage sustainable partnerships, and strengthen German-Chinese economic relations.
Message from our CEO Marte Hentschel
It's time for new opportunities, especially for innovators and pioneers, to support a more resilient fashion ecosystem in the future. In times like these, joining forces with our community and encouraging collaboration are key actions so that we all have a foundation to grow sustainably together.
With that in mind, we wish you all peaceful Christmas holidays and a happy new year. We look forward to fruitful collaborations in 2023! Take care and keep safe!
Best regards, Marte Hentschel & the Sqetch team
Sqetch Recommends
To say goodbye, here are some interesting content about the industry we believe you'd be interested in taking a look at:
Watch:
Stay in touch with us:
Follow us on LinkedIn or Instagram and subscribe to our newsletter to stay informed about industry news, platform updates, and projects and to join the events, workshops, and conferences that we support.
Questions?  Our support team is happy to help. 
A brighter year ahead: see you in 2023!
---